Posted by chiisai_hana in : food , comments closed
What better way to resurrect my blog than with a post about Japanese-style cooking? Anyone who frequents the Drama Recommendation thread might have noticed I have an interest in cooking. I'll confess to being a FoodNetwork junkie – and maybe there's been too many hours spent watching Michael Smith, but today I decided to take his advice and try "cooking without a recipe".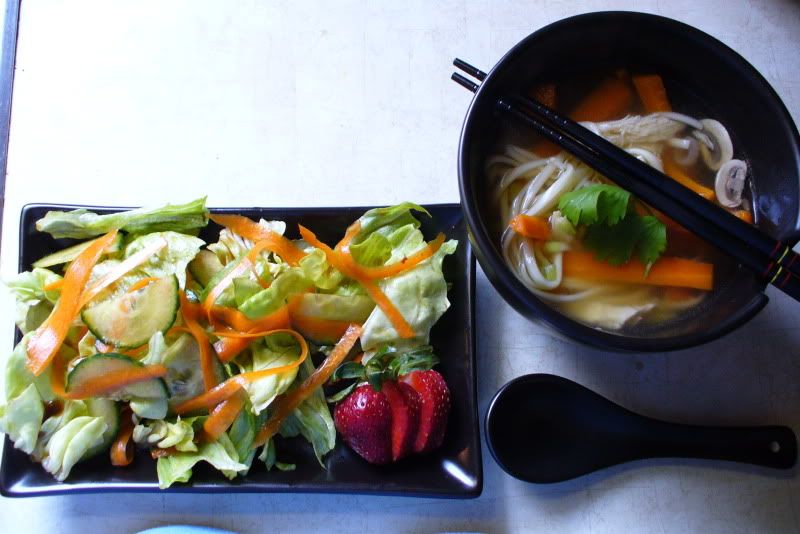 I'd picked up udon noodles at Williams-Sonoma back a few months ago. Unfortunately, I have yet to make it to a grocery store that sells dashi stock so I've begun to incorporate them in what is basically free-style chicken noodle soup. The salad features a dressing I adapted; the original recipe was for a sesame-soy oil dressing to which I added ginger and lemon (and sugar) to round out the taste.
It might not be completely authentic, but it was certainly an excellent lunch.