Halloween from Japan
Posted on March 26th, 2008 at 2:26 pm by Noshi
Last Monday was this so called Spooky Fest in Utrecht, The Netherlands. You could call it another Japan-related event with stuffs you can buy, and a Japanese band called The Candy Spooky Theater performing. I got home with two magazines, two cds, a dvd, a stickerset and some autographs of the band XD
For the ones wanting to read further: short review
For the ones who don't: pictures
Shocked yet? 😛 Japan holds great, but also very weird treasures. But oh well, that's Japan for you XD
Lately I've been doubtful about buying
CDJapan's so called Fukubukuro happy packs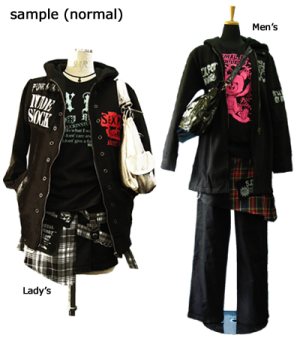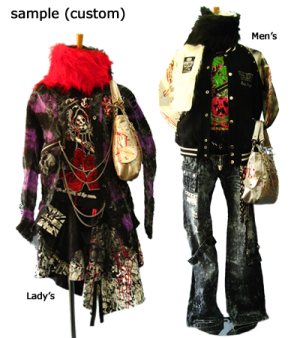 There is a custom in Japan when merchants show their appreciation to customers and sell "FUKUBUKURO (HAPPY PACK)", which are bags contained with unknown items worth more than the sold price.

CDJapan would also like to express our gratitude and hold a limited sale for the first time to our foreign customers!! It's a bag filled with a full-outfit, carefully selected by the staff of SEXPOT!!Loads of new items which were made just for this occasion!

The "FUKUBUKURO (HAPPY PACK)" comes in two types with a Normal Pack and Custom Pack.
The normal pack would be around 60 euros excl. shipping costs. But I'm afraid for the import fees I might have to pay in addition to that. I had to pay 55 euros extra over my last order because it was shipped by EMS =/ and that sucked hard, almost a third of the actual value of the items. I do have heard that if the value of the items is under the 80 euros, there wouldn't be any import costs, but then again, you are just not sure =/ Does anyone have experience with that? Any tips?